Grateful Chocolates CBD Infused Truffles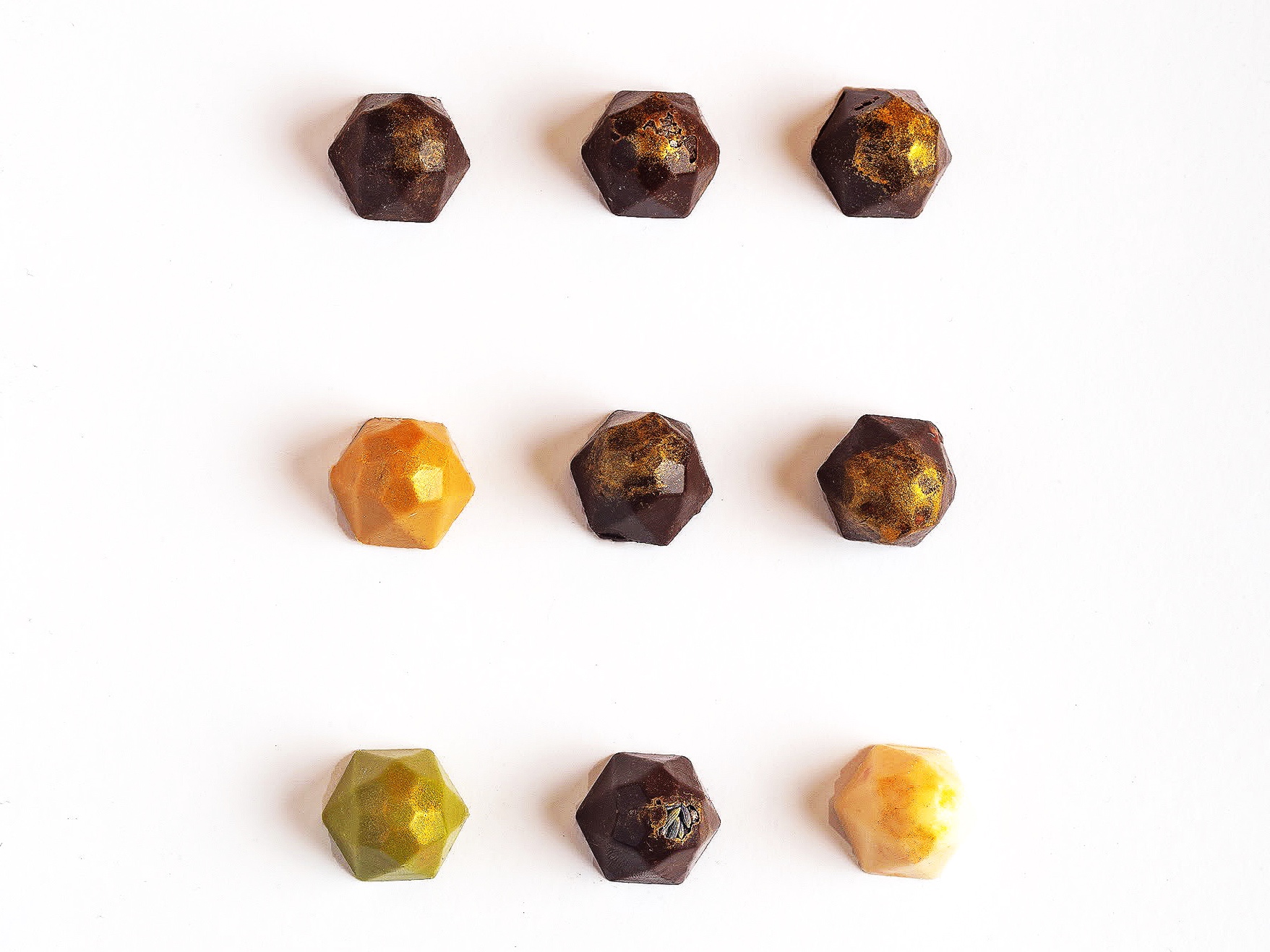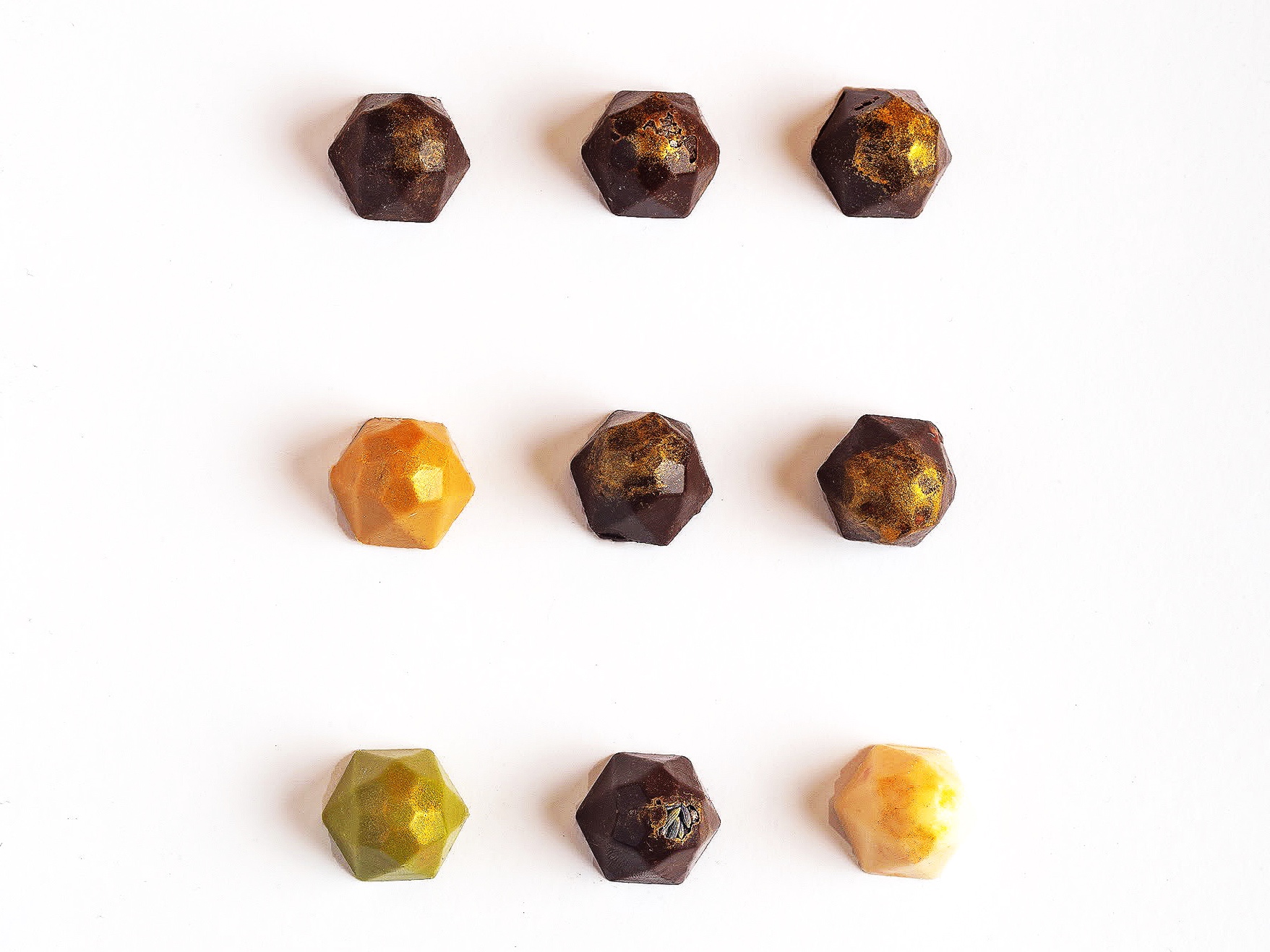 Grateful Chocolates CBD Infused Truffles
Grateful Chocolates twist on the traditional truffle.
The Box includes 9 incredibly delicious (dairy-free) flavors. All handcrafted in NYC- specially made for you. Each box contains 180mg of full spectrum CBD total with 20mg of CBD per truffle.
Individual 2 packs, available in Mint, Match, and Speculoos.
Flavors :
Double Dark Chocolate: This double dark chocolate bon bon is made of a luxuriously rich dark chocolate shell with an even darker, yet chocolatey center. (Infused with 20mg of CBD)

Salted Caramel: A rich, complex salty + sweet combination of dark chocolate varietals with a homemade caramel center. Infused with pinches of the finest fleur de sel flakes. (Infused with 20mg of CBD)

Mexican Hot Cocoa: Spicy Mexican hot chocolate is reimagined into rich bon bons. Cinnamon + chili infused into a dark chocolate- a little spicy, yet a little sweet, the perfect afternoon or evening treat. (Infused with 20mg of CBD)

Lavender: Full of anti-inflammatory + healing properties, this creamy dark chocolate infused with real lavender is decadently delicious yet delicate enough to please any palate. (Infused with 20mg of CBD)

Speculoos: Layers of creamy vegan white chocolate + speculoos (caramelized biscuits) make this the perfect bon bon to satisfy your sweet tooth (Infused with 20mg of CBD)

Espresso: Deeply roasted and finely ground illy espresso is infused inside of a dark chocolate bonbon. Helps provide that smooth pick me up needed for any morning, noon or night. (Infused with 20mg of CBD)

S'mores: Pamper your sweet tooth with this dark chocolate, marshmallow + graham cracker infused bonbon. The marshmallow will melt in your mouth, while the graham cracker provides that perfect crunch with a hint of cinnamon (Infused with 20mg of CBD)

Matcha: An antioxidant-rich and creamy treat, this vegan matcha white chocolate is subtly sweet and is sure to perk up any palate. (Infused with 20mg of CBD)

Mint Chip: Melt in your mouth vegan dark chocolate bon bons infused with a hint of peppermint and chunky dark chocolate chips. (Infused with 20mg of CBD)
Grateful Chocolates is excited to add a twist on the traditional truffle that your body will be grateful for. Grateful Chocolate combines the finest ingredients with the healing properties of CBD to create a sweet experience. Grateful Chocolate is perfect whether you need a 3pm pick-me-up on a Monday or something to calm your mind after an exhausting week.