Plant People - Stay Sharp Capsules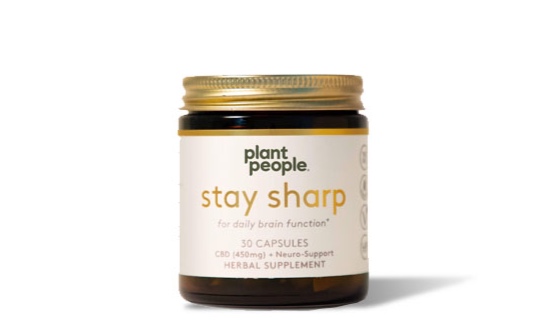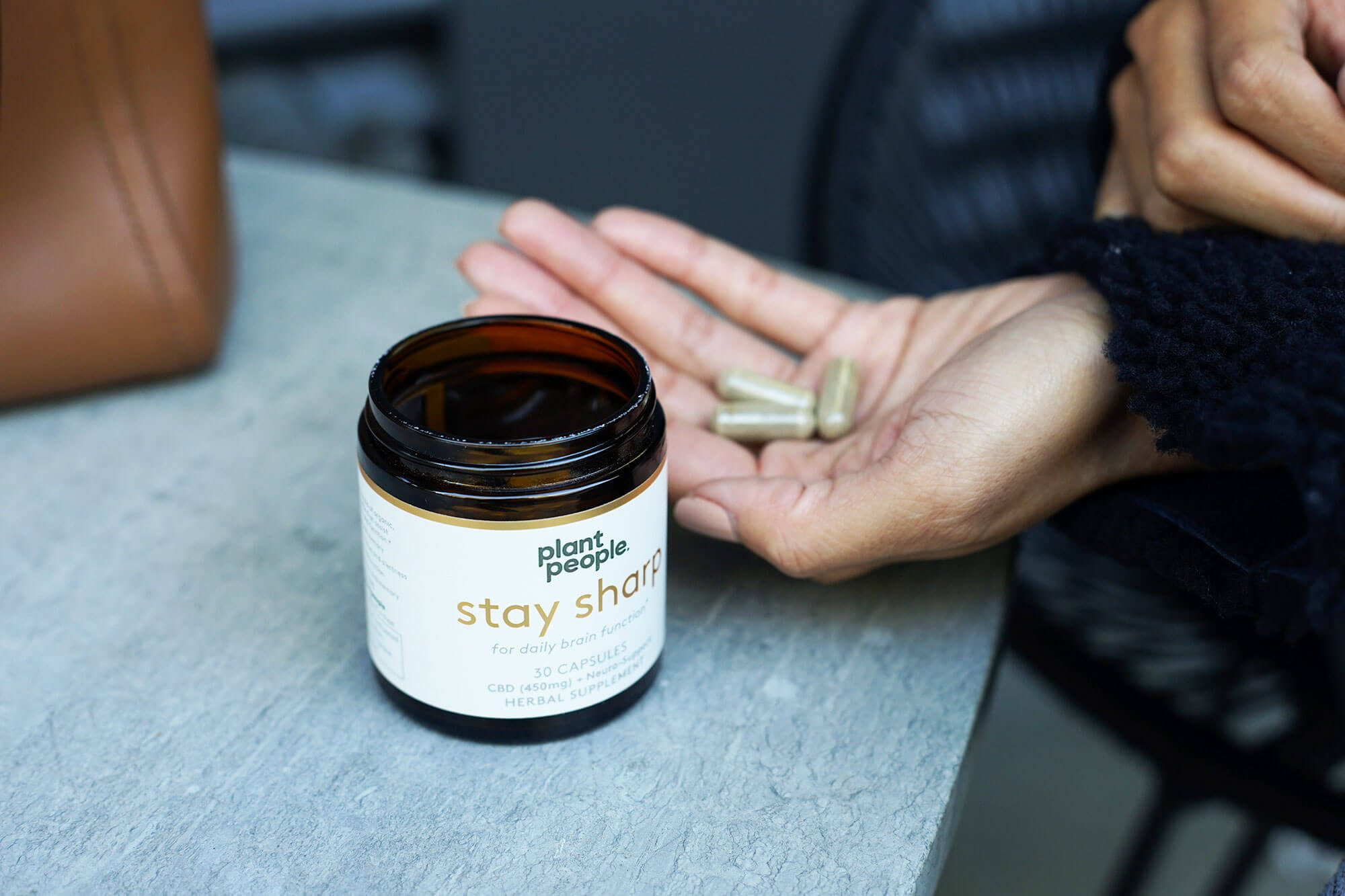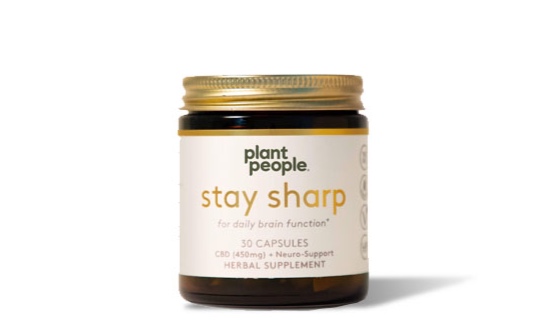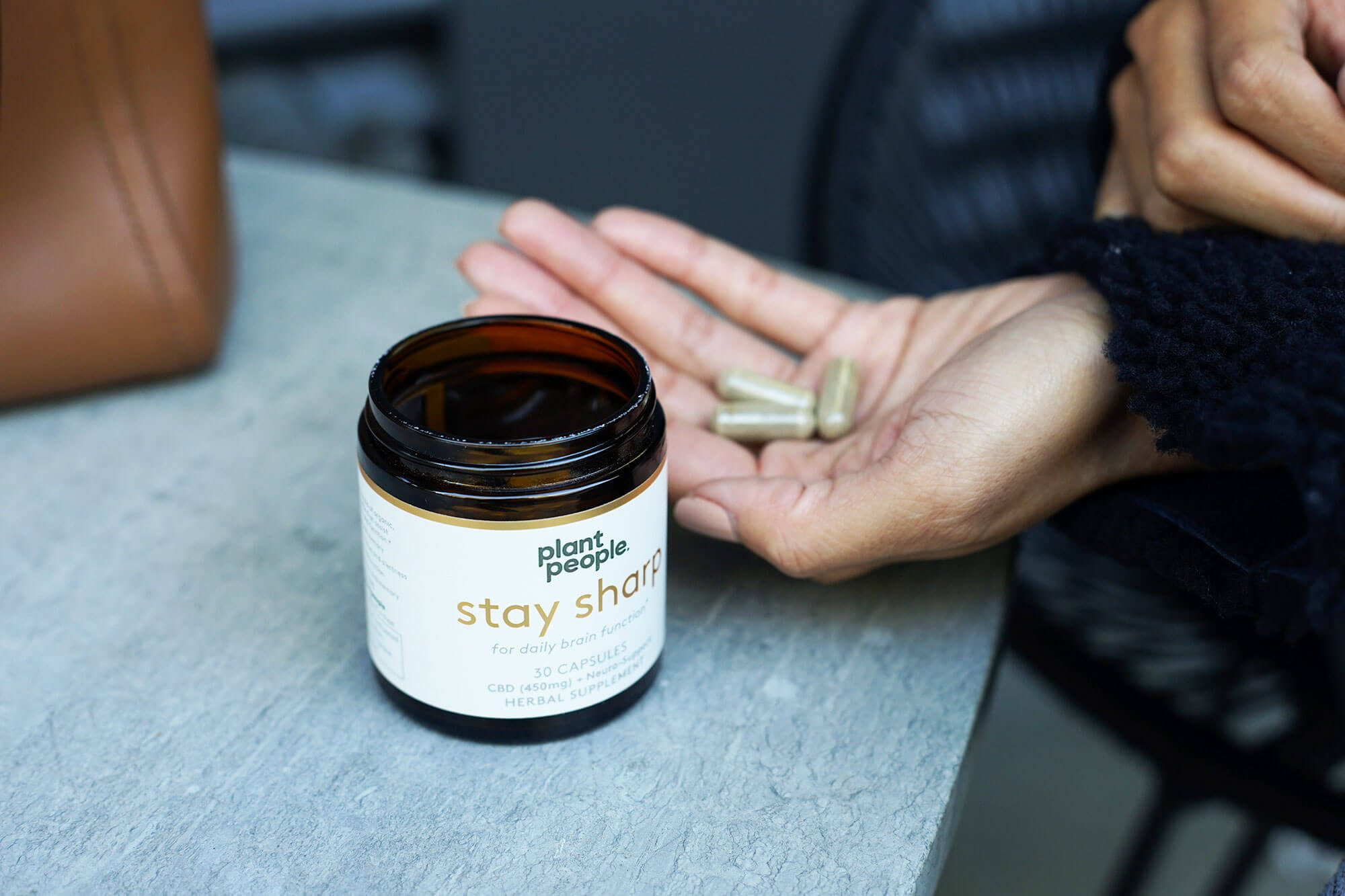 Plant People - Stay Sharp Capsules
A brain boosting blend of high-performance CBD and clinical strength adaptogenic herbs nootropics that support cognitive function, memory, focus and over all health.
30 capsules CBD
450mg CBD (15mg per cap)
Organic, Vegan, Non-GMO, Sustainably Sourced
Ingredients :
Organic Cannabidiol (CBD)

Bacopa Monerri leaf extract

Gotu Kola extract (aerial parts)

Ginkgo Biloba leaf extract

Rosemary extract

L-theanine
Potential Benefits :
Brain Health: May promote circulation and function while actively repairing and protecting from the brain and its transmitters from neuronal damage.

Mental Alertness: May provide healthy oxygen flow to the micro-vascular system of the brain.

Improved Memory and Cognition: compounds may be beneficial for improving affect recall, recognition memory, attention, concentration, mood and reaction time.

Antioxidant Support: May support the integrity of vascular systems and healthy inflammatory response.

Social Behavior: May enhance social presence through compounds known to reduce stress and anxiety reduction of stress and anxiety.
To Use :
Take 1-3 capsules DAILY any time of day. For optimal results, continue to take 1-3 capsules everyday for at least 7 days.